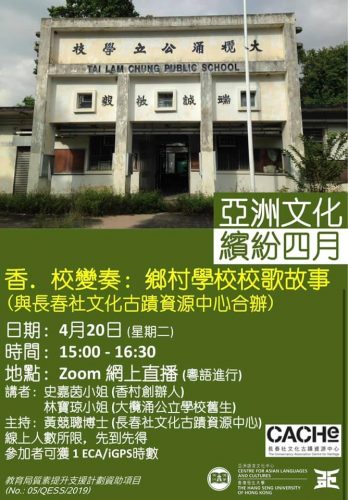 Asian Cultural Month in April!
Please take a look at the event poster, you are most welcome to register and come to join! Student can obtain ECA hours/iGPS from the events!
Asian Cultural Moth is organized by The Centre for Asian Languages, with the support from Quality Enhancement Support Scheme (05/QESS/2019).