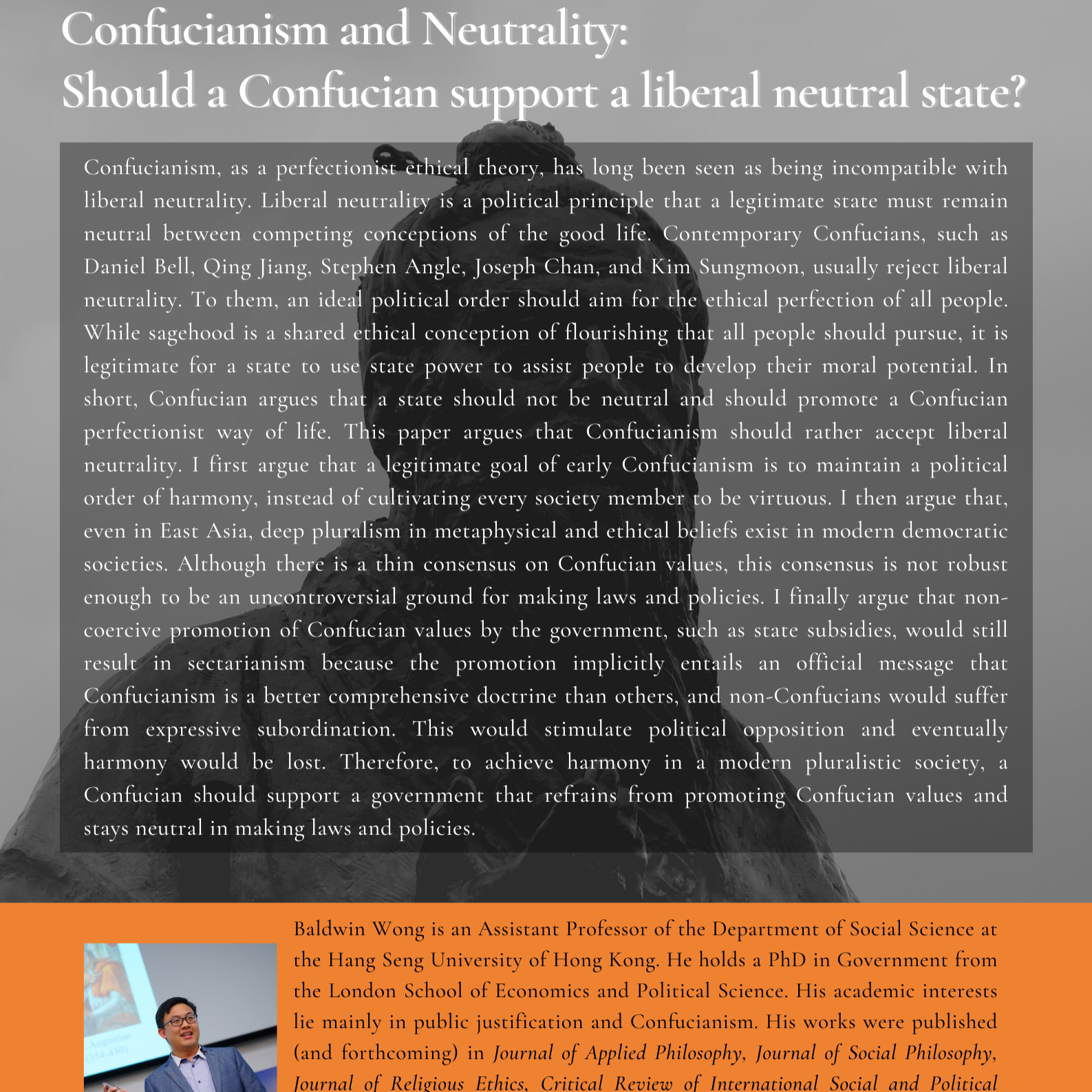 The Department of Social Science cordially invites you to join our SSC Research Seminar with details as follows:
Confucianism and Neutrality: Should a Confucian support a liberal neutral state?
Speaker: Dr. Baldwin Wong (Assistant Professor, Department of Social Science)
Date: 11 November 2021 (Thursday)
Time: 1:15 p.m. (1 ECA / 1 iGPS)
Venue: D301
Please click here for registration:Registration of SSC Research Seminar AY2021-22 (google.com)
Thank you for your attention. We look forward to seeing you there!