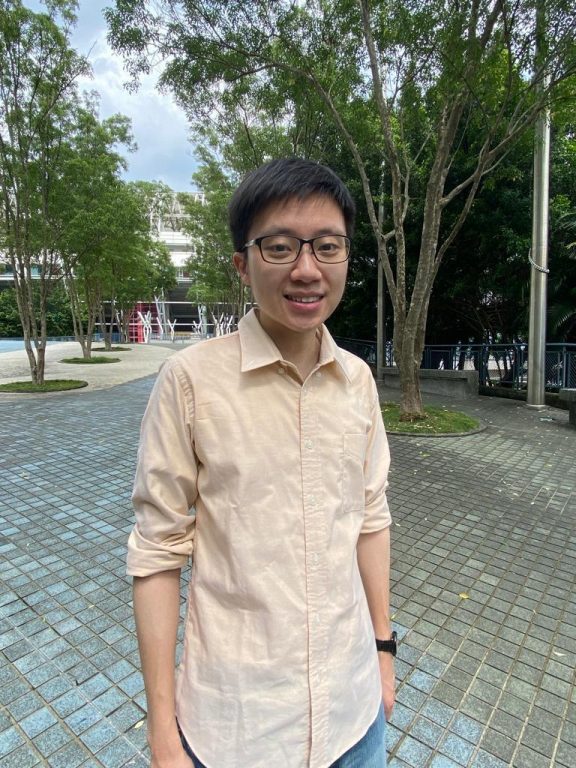 BSSc (CityU)
MPhil (CUHK)
PhD (HKU)
Assistant Professor, Department of Social Science
Tel : (852) 3963 5224
Email : yhkwong@hsu.edu.hk
ORCID: 0000-0001-7379-1139
Dr Ying Ho KWONG received his PhD in Politics and Public Administration at the University of Hong Kong. His current research interests lie in comparative politics, e-governance and Asian politics.
Comparative politics, e-governance, Asian politics
PPE1006 Government and Politics of Hong Kong
ASI3001 Governance in Asia
GEN1013 Technology and Society
PRG6101 Public Policy Analysis
Selected Journal Articles
Kwong, Y. H. (2022). Macao: Undemocratic autonomy in Harmony. In Brian C. H. Fong and Atsuko Ichijo (eds.). Routledge Handbook of Comparative Territorial Autonomies (pp.215-226). London: Routledge.
Kwong, Y. H. (2020). China's influence on Hong Kong's religions: Inter-religious comparison. In Brian C. H. Fong, Jieh-min Wu and Andrew J. Nathan. (eds.). China's influence: Centre-periphery tug of war across Indo-Pacific (pp.155-169). London: Routledge.
Kwong, Y. H. (2018). Elderly people and the Internet. In Barney Warf (ed.). The SAGE Encyclopedia of the Internet (pp. 311-315), London: SAGE Publications Ltd.
Kwong, Y. H. (2022). Book Review: Macau 20 Years after the Handover: Changes and Challenges under "One Country, Two Systems" by Meng U Ieong. China Information, 36(1), 139-140. https://doi.org/10.1177/0920203X221081349c
Kwong, Y. H. (2021). Book Review: Dying for an iPhone: Apple, Foxconn, and the Lives of China's Workers by Jenny Chan, Mark Selden, and Pun Ngai. China Review, 35(3), 444-445. https://doi.org/10.1177/0920203X211051055b
Kwong, Y. H. (2018). Book Review: Hong Kong 20 Years after the Handover: Emerging Social and Institutional Fractures after 1997 by Brian C.H. Fong and Tai-Lok Lui. Hong Kong Studies, 1(2), 184-187. https://cup.cuhk.edu.hk/chinesepress/journal/HKS1.2/HKS1.2_184-187.pdf